We were commissioned, by a British bakery equipment manufacturer RKL Engineering, to develop a new responsive website to promote their manufacturing credentials globally, having developed their initial site in the days of dial-up internet. It was also an opportunity to refresh their brand identity to promote the 'Made in Britain' message globally and drive new sales.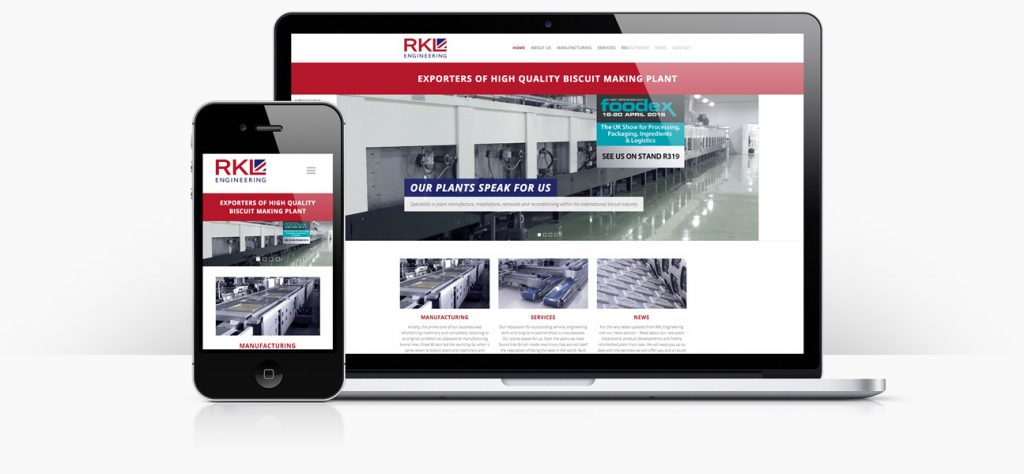 "We commissioned NorthtotheLeft to create a new website and logo for our Company. We are absolutely delighted with the results. It's very professional and projects our new image into the 21st century. We followed this up with a request for a brochure to promote our services in South America. Again, totally satisfied with the finished article and very confident we will get a good response"

Keith Stafford | RKL Engineering Ltd
With the site now live, they came back to us with a brief to create a brochure to showcase their new direct-fired biscuit baking oven, a 12 page, high-quality brochure, to illustrate the step-by-step build of the oven, along with complete specification. They have now taken delivery and suffice to say, they were very please with the results.