If you happened upon the Manchester Evening News website last Friday morning, after the UK 'leave' vote, our latest sales campaign for Copper Beeches might have caught your eye.
Perfect timing, as it coincided with the biggest news story in years!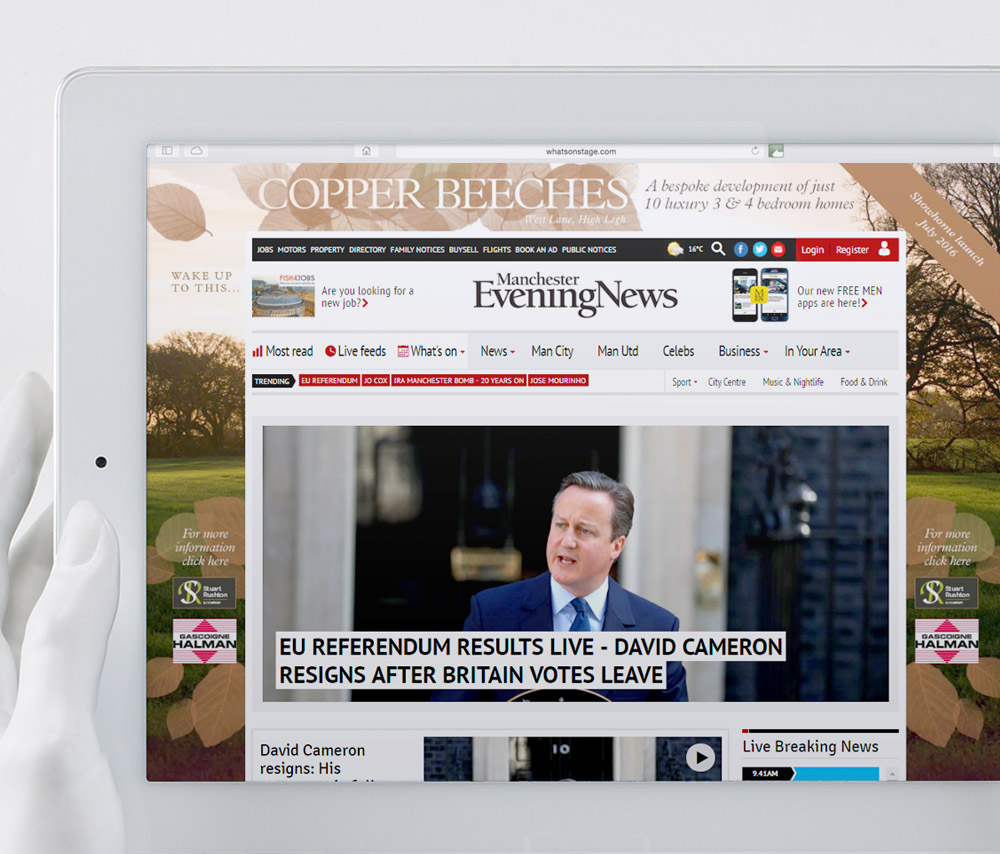 Are you looking for a (well-timed) creative, marketing campaign for your residential property development?
Then head North and turn Left.